5、Casing drive system running and supervising service.
发布时间:2015-01-08 13:45 浏览量:2308
Worlda company have four sets of casing drive systems which is called TESCO Casing Drive System from Tesco Corporation at Sam Houston Parkway. We have four teams to running tubular by casing drive system.
The TESCO Casing Drive System (CDS) delivers all of the advantages ofTop Drivedrilling to the Casing Running operation. Replacing power tongs and traveling elevators, the CDS allows simultaneous rotation, reciprocation and circulation of the casingstring at any time, greatly increasing safety and the chance of getting casing into troublesome wellbores.
Feature:
1. Is quickly installed on virtually anyTop Drivesystem, electric or hydraulic, with typically no modifiations to any existing drilling equipment.
2. Greatly reduces the amount of equipment and personnel required to run casing, provides a high level of mechanization keeping personnel out of the line of fie and places the Casing Running operation under the control of the Driller.
3. Assures the ability to get casing to bottom through ability to simultaneously lower casing, while rotating and circulating.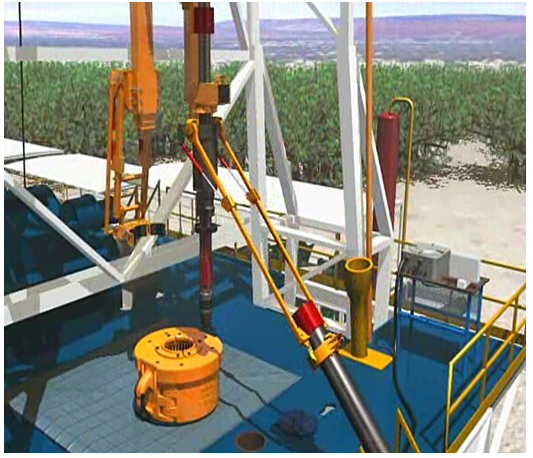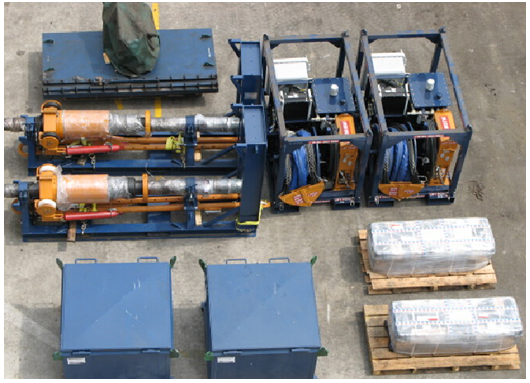 Hydraulic Power Unit:
In applications where the Top Drive's hydraulic or rig's system is inadequate or unavailable to operate the CDS a zone-rated independent HPU can be provided to supply the required hydraulics to the CDS.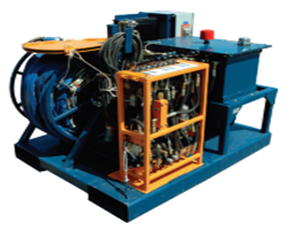 Torque Monitoring And Recording:
For premium connections or as added security to qualifyconnections, the wireless TesTORK? torque sub monitoring and reporting system can be provided. TesTORK captures, graphs and reports torque versus turns and/or time with a comprehensive acquisition and reporting package which is a valuable element in the audit trail. TesTORK can be used with virtually any electric (AC or DC) or hydraulicTop Drivesystem.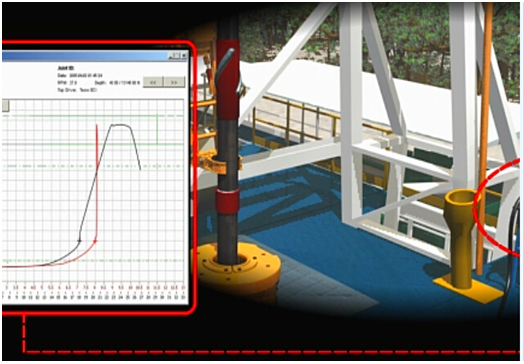 The Casing Drive System:
The TESCO CDS adds real value through improving safety through reduced risks associated with Casing Running, and by adding performance options that help ensure casing gets to bottom...For all of the same reasons why a Top Drive improves effiency
and enhances safety, the CDS virtually eliminates the chance of
unscheduled events, such as:
1. Setting casing short of the casing point due to hole obstructions.
2. Stuck pipe as can occur when the casing string remains stationary.
3. Well control situations that can occur due to hole surging or inadequate casing fil.
4. Use of circulating swedges and the attendant risk of connection damage.
5. Working pipe through tight spots, across ledges or bridges by using the power tongs to rotate the casing.
6. Pulling casing following a refusal and subsequent hole conditioning, drillpipe work and associated re-running of the casing.
Ps: The introduction of the product are from TESCO company, Ltd. all copyright Tesco